US Department of Energy's Building Technologies Office BEM Peer Review 2019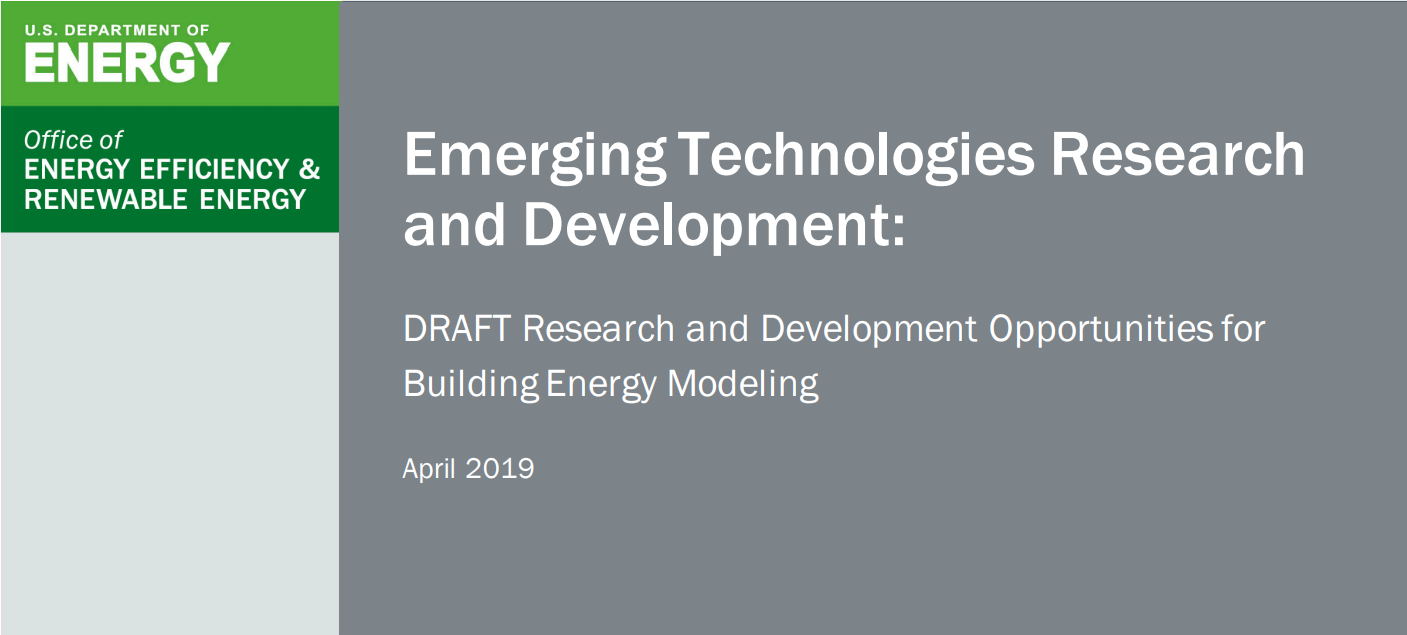 Along with other industry
leaders and stakeholders
, EDSL's Michael Sawford w
as
invited as a reviewer for the DOE's BTO BEM Peer Review. The review took place April
16th last month, where participants were asked to
review and advis
e
the current range of BTO projects with the goal of furthering research and the advancement of building simulation in the design, operations, and maintenance of buildings
.
BTO's Request for Information
The Building Technologies Office has produced a request for information and provided all the necessary information on the EERE exchange website for the wider BEM community to get involved and participate.
IBPSA-USA has also provided a useful survey for the community to get involved and respond to the RFI.
Responses to this RFI must be submitted electronically to BTO_BEM_RDO@ee.doe.gov no later than 5:00pm (ET) on June 3, 2019.
To participate follow the links below:
IBPSA-USA resources for participating:
Tas two-way link to EnergyPlus
See the About Tas page to learn more about how we are working on improved flexibility and interoperability with Tas and EnergyPlus/eQuest to support the BEM community: