Download, install, and license Tas
In order to start using Tas Engineering, you will need to:
If you need to switch to a different licensing method after installing the software, click here. 
First, download the latest version of Tas Engineering from here.  Click on the download to start the installation wizard: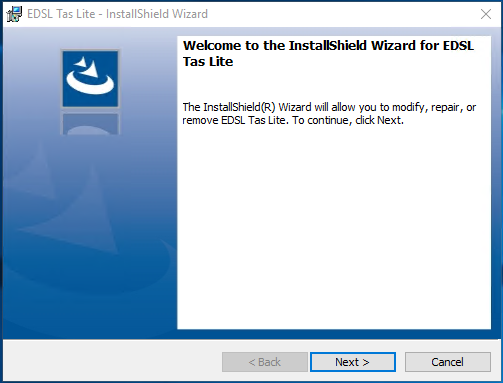 Press Next to proceed through the wizard, accepting the terms and conditions. When you get to this page, select License File: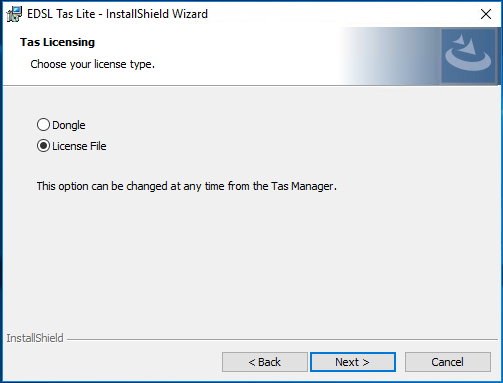 Don't worry if you've already installed the software using the Dongle option. This can be changed in the Tas Manager, and is demonstrated below. When you have installed the software successfully, press Finish to close the wizard.
In order to license the software, you'll need a key file. The key file will end with ".tkf", and will have been emailed to you. If you do not have this file, please contact support and we'll be happy to help. 
To license the software, open the Tas Manager via the shortcut on your desktop or via the start menu: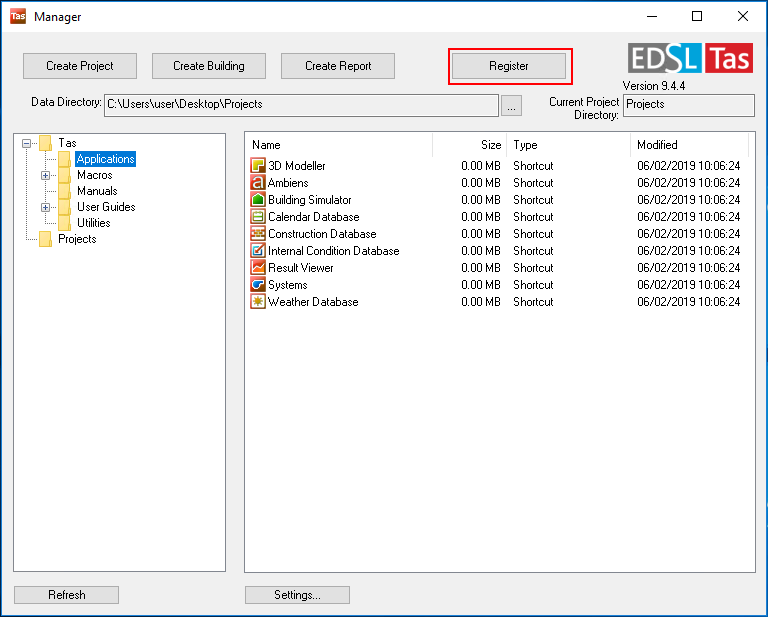 Press the Register button and click Open Key File. Select your key file, which should end in .tkf: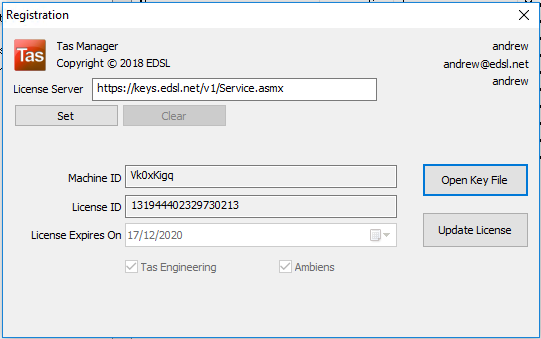 Note
Internet access is required to activate the software, but if internet access isn't available, please get in touch for an alternative method.
When you have successfully licensed the software, your name and email address will appear in the top right corner.
Your license expiry date will also be shown in the dialog above. If you have purchased a subscription, the software will automatically update the expiry date at the start of the next month. 
Changing from Dongle to License File
You can change how the software is licensed after installing by opening the Tas Manager and pressing Settings: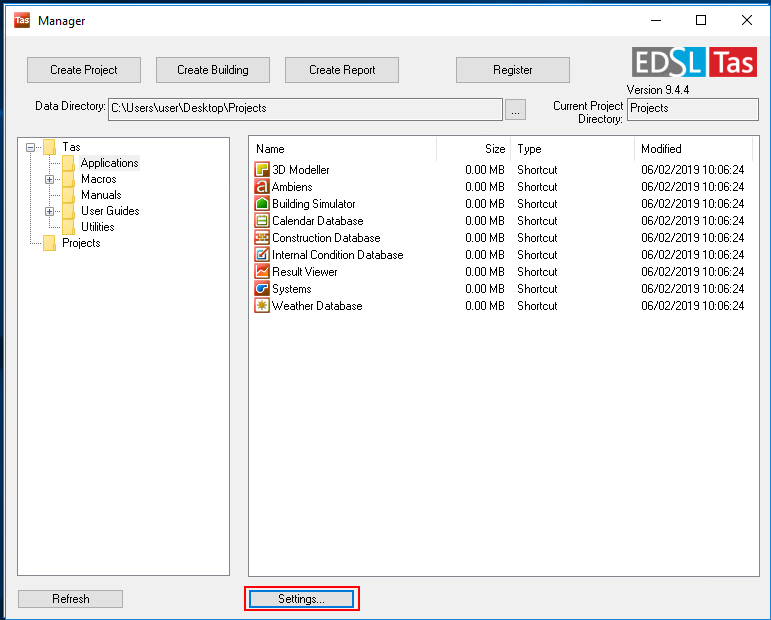 Click on the Options tab, and use the Licensing drop down to select the licensing method you require.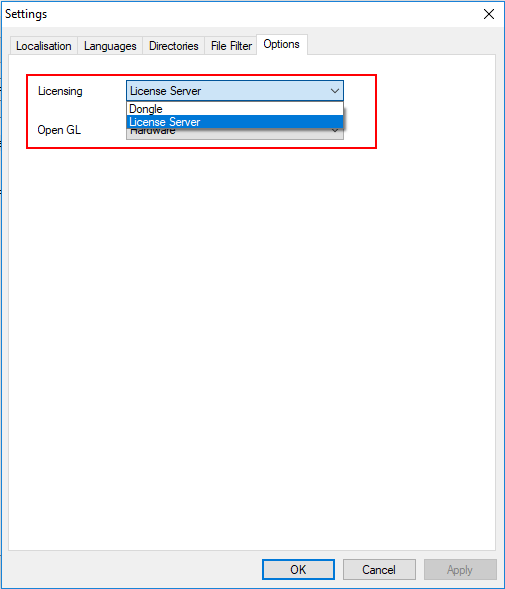 Leave us feedback
How we can improve this page?